"We are a charity funded through a mix of fees from our services for children age 4-11 and a wide range of grants. We are not for profit, so any surplus we make is reinvested into enhancing and delivery more services and activities. This enables us to offer many children free and subsidised after school and holiday club places, of parents and carers facing difficulties. We are also able to offer one to one care for children with special educational needs and health conditions. By choosing us, you are directly enabling other children to benefit from our services, who would otherwise miss out. This inclusive model offers many benefits to individuals facing adversity and supports the wider community."  Emma – CEO Tarner Community Project.
After School Club
We are extremely proud of the safe, exceptional quality and affordable out-of-school play we provide for children aged 4-11 years.
Holiday Play Schemes
We run play schemes in every school holiday period throughout the year, except for bank holidays and Christmas.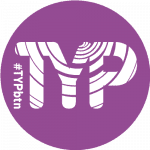 TYP Club
Tarner Youth Project, #TYPbtn. Our all year round youth clubs and activities, provide fun, safe spaces to meet, try new things and gain new skills. The project improves self-esteem, confidence, broadens horizons and networks and reduces isolation. Emphasis is on staying safe and to offer support and guidance with personal challenges and making informed choices.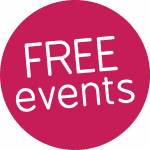 Community Events
Throughout the year we hold FREE youth led community events providing an opportunity to showcase the positive achievements of young people. Our events help to create new city-wide networks and build community connections.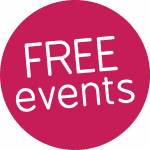 Fundraising
For over 24 years, we have offered a safe space of imagination, learning, advice, support and fun. The outbreak of COVID-19 has put the charity under threat. We rely on funding and the generosity of our supporters and the local community, so we can keep delivering all our essential services. 
Tarner Community Project is a charity dedicated to providing services and activities to children and young people. Healthy living and wellbeing is at the heart of the project with an emphasis on physical and outdoor activities. The project runs 50 weeks of the year.
1000
People at FREE events
1800
Hours of FREE childcare
Read our news…
Explore our latest activities and general information.
"Staff create a very welcoming, attractive and child friendly environment that helps to support children's safety and growing independence."
"We as a family have been using Tarner Club since my daughter was in reception.  That's seven years we have had the privilege of going to Tarner, not just for after school club but holidays too.
Our gratitude is huge."
"There is a wonderful array of resources that supports children's learning well."